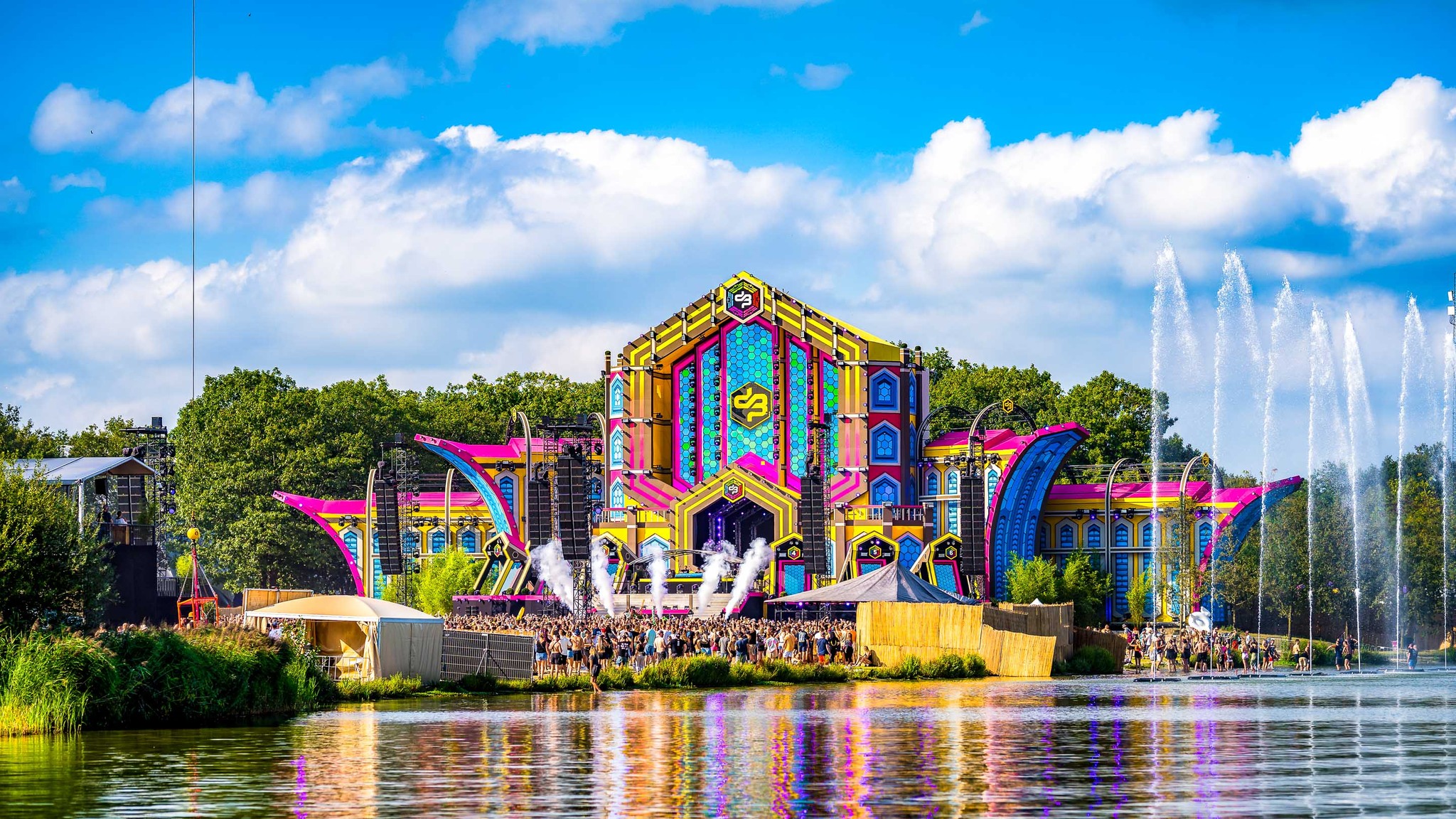 GISBUS to Decibel Outdoor Festival
Elevate Your Festival Experience to New Heights with Us!
Join Our Exclusive Tour to Decibel Outdoor Festival: 2024
Are you prepared to redefine your festival journey and reach new pinnacles of excitement? Brace yourself for an unforgettable adventure as we present the much-anticipated Tour to Decibel Outdoor: 2024!
Experience the Unforgettable:
Mark your calendars for a truly electrifying event that promises to set your soul on fire. Be part of the magic at Decibel Outdoor Festival: 2024, a celebration like no other. Departing from the iconic Amsterdam Arena Park, our tour takes you on an extraordinary journey that transcends the ordinary.
Secure Your Place Today:
Be among the first to hear the beat of the drum and feel the pulse of the crowd by pre-registering your interest now. Gain exclusive access to updates, irresistible offers, and coveted early bird perks that will enhance your festival experience.
What's Waiting for You:
Unparalleled Comfort Options: Choose from an array of Comfort options that cater to your preferences and desires.
Join us on Safari: Take a walk on the wild side at the amazing Safari Lodges just a short distance from the Festvial (Limited places available)
Regular or Premium Weekend Ticket: Embrace the heart-thumping excitement with a choice between Regular or Premium weekend tickets, granting you access to the core of the action.
Return Travel from Amsterdam Arena Park: Enjoy seamless, stress-free travel with our reliable return transportation from Amsterdam Arena Park, ensuring your journey mirrors the rhythm of the festival itself.
GIS Campsite at Decibel Outdoor Festival: Secure your spot at the exclusive GIS campsite within Decibel Outdoor, a space that fosters camaraderie and connection, elevating your festival adventure.
GIS Thursday Boat Party: Set sail along the waterways Amsterdam on our Rek de Boot pre-party!
Why Choose the GIS Tour:
Guidance from Expert Tour Stewards: Our knowledgeable tour stewards possess a deep understanding of the festival, the artists, and the vibrant essence of the Netherlands.
Guaranteed Access to Sold-Out Events: Say goodbye to missing out on coveted tickets – with us, your entry is guaranteed.
Flexible Payment Plans: We make your festival dreams a reality with our flexible payment plans.
Professional Transport: Travel with confidence, thanks to our professional transport options that prioritize your safety and well-being.
Forge Meaningful Connections: Immerse yourself in a community of kindred spirits, forming friendships that will withstand the test of time.
Crafting Timeless Memories: At GIS Tours, we are architects of moments that echo through time – memories that remain etched in your heart.
Act Swiftly – Limited Availability!
Our Tour to Decibel Outdoor: 2024 is destined to sell out swiftly, and spots are at a premium. Don't let this opportunity slip through your fingers. Ensure your place by pre-registering today. Once we finalise ticket information, we'll promptly send you an email with an invoice for your payment.
Elevate your festival adventure with the Decibel Outdoor Tour – secure your spot and get ready for a journey that will resonate for a lifetime!
testimonials
What our customers say
It was my first time with Rave Tours and everything went great. It was fun to meet new people and the bus transportation was well organised. Absolutely recommended and I'll book again in the future :)
My first Masters of Hardcore tour wouldn't have been the same if I never booked through Rave Tours! Everything was organised very well and any questions were answered quickly!
Used rave tours a few times. Excellent service, great communication and a very friendly and welcoming host and group. Always make you feel welcome.
2nd Tour with Nick. Absolutely on the ball again with tickets and transport to Masters Of Hardcore this time. Always a great experience meeting everyone and the coach was bouncing. 10/10. Can't wait for supremacy with them now!
Really well organised, we knew exactly where we needed to be when because of the brilliant communication. Vibes and atmosphere on the bus was amazing! Really looked after us, thanks so much.
Defqon and Decibel - These 2 festivals were an absolutely unreal experience! I cannot fault anything about them and that's mainly down to how Nick & the crew organise everything, from transport & providing camping equipment. The great communication back and forth shows they do everything they can to keep you updated and provide you with great customer service. Can't recommend them enough and can't wait to do more in the near future with them 🙌🏻🙌🏻