like minded souls
Why choose Rave Tours?
We are professional party planners and rave experts, so we can promise you a great time. Make the move from nightmarish travel plans to organised, effortless travel to your biggest and craziest events in Europe and the UK. When you choose Rave Tours as a ticket and travel organiser, you'll be in the best hands in the business. 
Every party should be fuelled by energy, excitement and zero worries. Rave Tours takes care of everything, so you can get on with the good stuff.
Life changing parties

We partner with the best and biggest music events and partners for hardcore, hardstyle, techno and all dance music lovers. Whether you're looking for a weekend-long rave or to dance the night away, we've got you covered.

Professional transport

We take the hassle out of travelling far and beyond festivals and events with our fleet of top-class coaches. All journeys are guaranteed to get you hyped for what is to come.

No raver left behind

We're community builders. When you choose us, you'll always be well looked after, and we'll make sure you have an unforgettable experience like never before.

Experienced ravers

We've been planning, organising and running dance music events for a decade. We know what we're doing so trust us to make your next rave epic.

Comfort camping

Eat, sleep, rave, repeat. We offer comfort add-ons for weekend festivals. Sleep in caravans, teepees and tents in private camping areas just for our group.
Make lasting memories
Our values
We build long-lasting friendships
We're here to support you at any time
Complete lovers of music and dance
Before Rave Tours, came GIS. GIS, which stands for 'give it some', is the motto we live and breathe by. Every journey you take with us is full of passion, energy and lifelong friendships. 
Back in 2013, Nick Howgate, our Director, started GIS as an event organiser that supported other companies in carefully planning out events and travel. During this time, Nick had his first-ever experience with DEFQON.1. Transport to and from the event was a nightmare, which was made even worse by being in an unknown country. And that's when GIS came about. 
As a hardcore and hardstyle music enthusiast, Nick wanted to leave this stress behind and make every event a fully immersive experience. We've grown with our community and hold an excellent reputation with everyone we meet. GIS will always be a part of us and make us who we are today – Rave Tours.
our mission
Bringing life-changing raves to everyone
We're ambitious and eager to share our passion for great music and parties across the world. As a partner to major festivals and events, we're looking to expand our events in different countries so more can access the wonders that come with music.  
Our mission is to build the biggest community of music and dance lovers that anyone could think of. After all, no raver is ever left behind with Rave Tours.
testimonials
What our customers say
It was my first time with Rave Tours and everything went great. It was fun to meet new people and the bus transportation was well organised. Absolutely recommended and I'll book again in the future 🙂
My first Masters of Hardcore tour wouldn't have been the same if I never booked through Rave Tours! Everything was organised very well and any questions were answered quickly!
Used rave tours a few times. Excellent service, great communication and a very friendly and welcoming host and group. Always make you feel welcome.
2nd Tour with Nick. Absolutely on the ball again with tickets and transport to Masters Of Hardcore this time. Always a great experience meeting everyone and the coach was bouncing. 10/10. Can't wait for supremacy with them now!
Really well organised, we knew exactly where we needed to be when because of the brilliant communication. Vibes and atmosphere on the bus was amazing! Really looked after us, thanks so much.
Defqon and Decibel - These 2 festivals were an absolutely unreal experience! I cannot fault anything about them and that's mainly down to how Nick & the crew organise everything, from transport & providing camping equipment. The great communication back and forth shows they do everything they can to keep you updated and provide you with great customer service. Can't recommend them enough and can't wait to do more in the near future with them 🙌🏻🙌🏻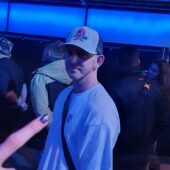 Nick Howgate
Development Director
A Rave Veteran of 25 years, with 15 years experience in Logistics and ticket sales, you will normally find Nick at the front at events. Nick also loves Martial arts, football and spending time with his young family.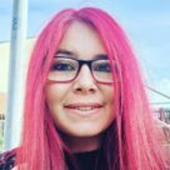 Ann Donnell
Tour Manager
Recently promoted from promoter to Tour manager, Ann has a keen eye for detail and an unrivalled drive to get the job done, you will find Ann floating about at events. Ann loves to learn and is about to start University. Ann also loves to spend time with her young family.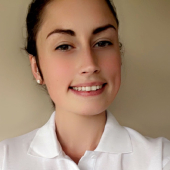 Tara Stephan
Ambassador Scheme Manager
Tara recently joined the Rave Tours team to run our Ambassador scheme, Tara has a strong personality and a massive drive to help Rave Tours become a global brand. We welcome Tara into the family with open arms.